Contents

Click on the item to go to the article.

Editorial Comment

Christmas has been and gone and we are now well into the new year and things are happening in the Community Centre. John and Pauline Marples (our Chairman and Secretary), have just spent a week re-decorating the ladies toilets and changing rooms. They have done a superb job and the space is now much brighter and more welcoming.

Arrangements are being finalised with the Probation Service to provide some labour to redecorate other areas of the building.

I would like to thank Jack Pope and Mike Grice for their excellent contributions this month.

If you have a news item or event you would like to share in the next newsletter, please send your contribution via email to editor@paxcroftmead.org.uk or post it to, or drop it in to:-
The Editor, Paxcroft Mead Community Centre, Hackett Place, Trowbridge, BA14 7GW.

To ensure we have the largest possible distribution, please would you forward this newsletter on to friends and neighbours and encourage them sign up to the emailing list via our website - http://www.paxcroftmead.org.uk/contact_form.htm
---
Paxcroft Mead News
What happened to the bus shelter?
A couple of weeks ago it was reported that the recently installed bus shelter on the Leapgate turning circle had been damaged beyond repair.
Although at first vandalism was suspected, it transpired that the shelter had been damaged after a bus collided with it (hopefully no passengers were involved)! The old shelter has been removed and is to be replaced with a new one which will be sited with the closed side to the prevailing wind, offering some real shelter from the elements.
---
Centre CCTV catches first culprit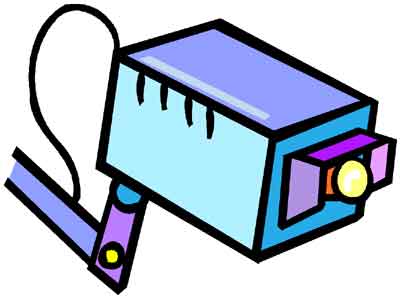 Sometime over the weekend of the 17th/18th January, one of the Community Centre postboxes was damaged.
The CCTV footage was examined and it was found that the incident took place on the Saturday afternoon and the images identified one of a group of three lads punching the box.
We expect to extend the system over the next month, implementing some external wireless units.
Hilperton Parish Council have kindly granted the funds to purchase the CCTV screen to be located in the foyer. The Management Committee is grateful for their continued support.
As a result of reporting all incidents around the Community Centre, the local police have stepped up their patrols, particularly at times when there are fewer people about.
We have been told that new Community Support Officers will be joining the Hilperton and Staverton Neigbourhood Police Team shortly.
---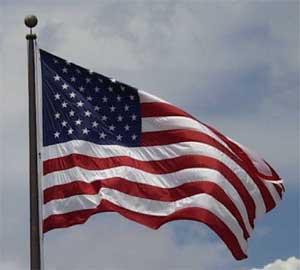 It's now official. As the world knows, Barack Obama became the 44th president of the United States shortly after noon on January 20th. The country is full of hope and cautious optimism. We are all looking forward to a new era of reduced partisan politics and a renewed sense of service to community and country. Time will tell if it really is to be.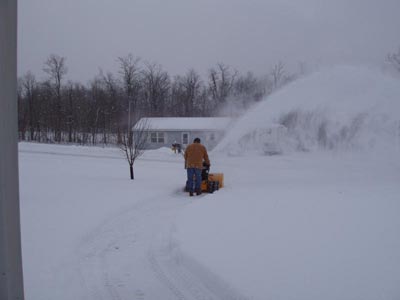 What is definite is that we are in the midst of winter for sure. Syracuse Airport is 35 miles to the east of us and there has already been over 105 inches of snow fall recorded. I think it has been a bit less here in Hannibal but we have plenty. Our lowest temperature so far has been 0°F (–18°C) but a short distance to the north it has been as low as –22°F (–30°C). With two months of winter left there will be a lot more snow before Spring finally arrives and I am sure the temperature in Hannibal will go well below 0°F. I am very thankful for my big snow blower!
Susan has been kept busy helping the victims of house fires. When she started work at the Red Cross they told her that the average for Oswego county (her area of responsibility) is three fires per month. Since December 1st there have been 12. She encounters many sad situations – eight people including 4 children lost their lives in one of the fires but she also comes home every day knowing she is making a difference.
Susan and I wish you all the very best for 2009.
---
Paxcroft resident jumps out of plane - finally!
Mike Grice's parachute jump in aid of Diabetes UK.
After the disappointment of the previous Skydive attempt, the new date of 27th September dawned to quite thick fog, so my heart sank. But as fortune favours the brave, we stuck to the schedule to arrive at Netheravon at 0800hrs. Arrival showed no improvement in the fog so again delays appeared to be on the cards. To bolster my confidence and to fill that horrible waiting time, I redid the training.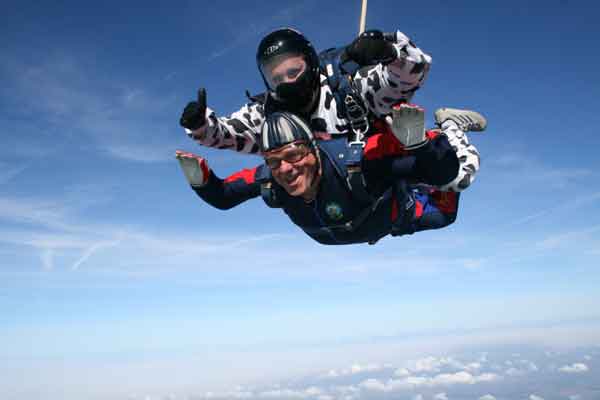 After a few glimmers of sun, my name came up on the display board and an announcement was made to proceed to the parachute hall to prepare, i.e. meet my parachute man Mick and get kitted up while listening to his instructions. I was to be on the first plane. From there we proceeded to the collection zone to meet my camera flyer Lee – I had decided I needed to record this for posterity in case I passed out and couldn't remember. A bus then ferried us to the plane.
Boarding the plane I was to be last in, which meant first to jump, however when I got in, my feet were jammed against the rear bulkhead even with my knees bent, so the two behind went first with me third. The wait while the plane climbed and a glimpse out of the window gave me time to think.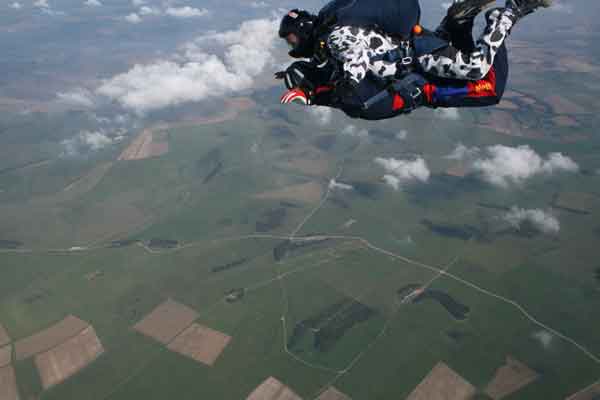 When the door opened at 12500 feet the view to the ground below made me think for few seconds ** S- -T** what am I doing here. Then as quick as flash it was my turn, a quick shuffle on my bottom and I was hanging out of the door, arching my back to make sure I fell face down! One, Two and Go. I was determined to take it all in. The fantastic views, the terrific wind noise as you drop at 120 mph, the amazing sight of the camera man floating around in front of me. 32 seconds later and the parachute opened with camera man suddenly falling away, still in freefall. After a few instructions from Mick I took over the parachute controls which allowed me to turn the parachute towards our landing zone. Mick then took back control and proceeded to turn the parachute from side to side with us hanging out at virtually 45 degrees. All too soon we leveled out and glided in to land, sliding in on our bottoms.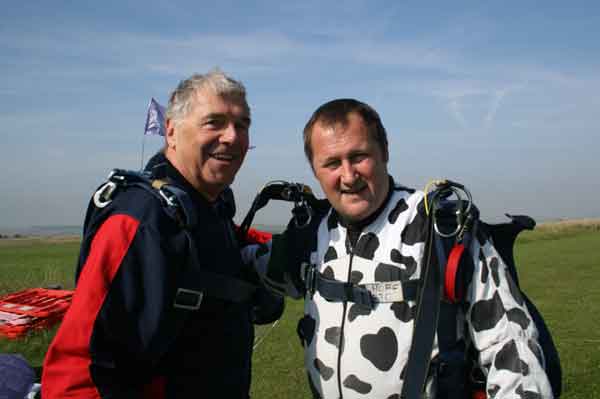 At this point I was feeling every emotion under the sun. With the adrenalin really flowing we gathered ourselves up and walked over to my wife Sue, my son Paul and friends Brian and Jean, all of whom had given me terrific support. I was feeling on top of the world.
I had been advised not to drive the car home because of the high adrenalin and they were right.
Once again, thank you to everyone who donated to the charity. The final amount raised for Diabetes UK was £1132.50. An excellent result I am sure you will all agree.
---
Forthcoming Events
Half Term at Trowbridge Museum
FREE Art and Craft Workshops
for the February Holidays

Tuesday 17th February
to
Thursday 19th February

Join us over the February break for our fantastic, FREE Art and Craft Workshops for children and young people. This time, our workshops are linked to our exciting "Coming of Steam" exhibition, and we'll be making models of railways, creating a flock of farmyard animals to drive to market, and inventing some weird and wonderful machines.

Look out for the advance booking workshop - Magic Modelling - if you received this then, you found about it first!

The mice will also be on their travels - so look out for all their new hiding places!

Tuesday 17th February
Farmyard Fun - with Andrew Frostick

Oink! Oink! Baa! Baa!

Come and make a farmyard animal out of clay in our fun - and FREE - craft workshop. Andrew Frostick will show you how to make a simple pig or sheep (or create your own) from air-drying clay. Leave it to dry and paint it at home - brilliant!

This workshop is suitable for children aged 4 and over - under 8s must be accompanied by an adult.

Sessions start at 10.30, 11.10 and 11.50 in the morning, and 1.30, 2.10 and 2.50 in the afternoon. No advance booking, tickets will be issued from 10am for the morning sessions and 1pm for the afternoon sessions.

Wednesday 18th February
Crazy Contraptions - with David Birks

Crazy Contraptions - with David Birks

Create your own weird and wacky vehicle or machine in our FREE make-and-take collage workshop. This workshop is suitable for children aged 4 and over - under 8s must be accompanied by an adult.

Sessions start at 10.30, 11.10 and 11.50 in the morning, and 1.30, 2.10 and 2.50 in the afternoon. No advance booking, tickets will be issued from 10am for the morning sessions and 1pm for the afternoon sessions.

Thursday 19th February
Magic Modelling - with Andrew Frostick

Steaming into a museum near you...

Magic Modelling - with Andrew Frostick

Transform everyday bits and pieces into an amazing model of a railway in our FREE craft workshop. This workshop is suitable for children and young people aged 5 and over. Under 8s must be accompanied by an adult.

This is an advance booking workshop only.
There are 4 one hour sessions starting at 10.15, 11.30, 1.15 and 2.30
Places are limited so call 01225 751339 to reserve a place.




Oh dear - the mice moved have again!

Just when you had remembered where they were all hidden - those peskey mice have hidden themselves away in new hiding places.
Can you find them all?




Don't forget to tell your friends all about our art and craft activities - or better still - get them to sign up to the E-newsletter
---
Monday 16th and Tuesday 17th February 2009
Trowbridge Civic Hall
10.00am – 4.00pm
£5 per child

5 – 11 years only

The Town Council are organising two fun days full of entertainment;
Craft workshops, face painting, circus workshops, games, fitness plus much more.

Children should bring their own lunch and drinks and wear suitable clothing.

Places must be booked in advance - click here for a booking form.
Spaces are limited so book early to avoid disappointment.

For more information ring Hayley Bell on 01225 765072 or email
---
21st February
10am – 2pm
Paxcroft Mead Community Centre
The Greener Living Roadshow, run by the Wiltshire Wildlife Trust, will have masses of free information on hand about how families and individuals can really make a difference to the planet, their pocket and future generations. It will run 10 events, two in each of the existing local authority districts. Although the core theme of the event is climate change, the Roadshow will pull together a wide range of environmental issues that will draw in people with different interests.
Each individual event will be tailored to take account of the interests of local green groups, or schools and businesses with a green connection. These are being invited to join in with the mass of stalls, stands, activities and experts that will make up the Roadshows, and will help people become more aware of what services and groups are available locally, so they might feel inspired to get involved.
More details available at http://www.wiltshirewildlife.org
---
Trowbridge Pancake Race
The annual Trowbridge Pancake Race will take place on Saturday, 21st February. The event is held from 10.30am until noon in Fore Street.
---
The February meeting of the Trowbridge Archaeology Group will be held at the Community Centre on Tuesday 24th Febuary 2009 –7.45pm for 8 start. This month's meeting features Dr Josh Pollard who will be delivering an update on the Stonehenge Riverside Project
Stonehenge is a mystery for modern times but archeologists may be closer than ever to revealing its purposes. The Stonehenge Riverside project aims to develop new interpretations of this monument through analysis of its chronological and spatial relationships with other monuments and features in its landscape.
Entrance £5 to non–members. Members free – membership available on night. If you have any queries please contact us here
---
Quiet Corner
St. James Church, Trowbridge Town Centre
The Parish Church of St James in the Town Centre is open every morning, including Saturdays, for coffee and quiet prayer. In addition, on Wednesdays the Church is open from 12 noon until 2 pm for anyone who wants to pray for themselves, relatives or sick friends. A trained lay prayer minister is also available at this time if the visitor would like prayers said for them, by someone else. The Church is worth a visit because of the beautiful ornate ceiling which was carefully renovated to its original condition after the dramas of the fire and the spire collapse in the late 80's and early 90's. There is also a model of the Church on site, showing how the Church looked before the two catastrophes mentioned above.
---
If you know of any events that would be of interest to the community, please drop me an email to – editor@paxcroftmead.org.uk.
Previous newsletters are available via the Paxcroft Mead Newsletter archive. To access the archive click here
---
| | |
| --- | --- |
| ©2009 Paxcroft Community Centre | |
| Registered Charity Number 1123423 | |
---