Contents

Click on the item to go to the article.

Editorial Comment

My thanks to all this month's contributors.

I am rather puzzled why our Neighbourhood Policing arrangements have been changed. To me, it seemed that things were working quite well, but Police bosses have decided Paxcroft Mead will be better served by two different Neighbour Police Teams. I just hope this is not just change for change's sake.

I am sure that many residents have stories to tell and news that would be of interest to other residents. If you have something you would like to share, but don't feel confident to put it together, why not let our Roving Reporter help? Let me know and we can arrange a visit.

If you have a news item or event you would like to share in the next newsletter, please send your contribution via email to editor@paxcroftmead.org.uk or post it to, or drop it in to:-
The Editor, Paxcroft Mead Community Centre, Hackett Place, Trowbridge, BA14 7GW.

To ensure we have the largest possible distribution, please would you forward this newsletter on to friends and neighbours and encourage them sign up to the emailing list via our website - http://www.paxcroftmead.org.uk/contact_form.htm
---
Paxcroft Mead News
Marston Plc, the owners of the land on Paxcroft Mead earmarked for a MEDICAL CENTRE (next to Star East), have yet again submitted a planning application for CHANGE OF USE to a PUBLIC HOUSE.
Back in the development phase of Paxcroft Mead, this parcel of land was earmarked for the provision of medical facilities. Although there has been interest in providing the medical facilities, the owners of the site clearly want to build a public house. With the Council under pressure to remove the planning condition, this could be the LAST CHANCE to keep this land for a MEDICAL CENTRE.
If you want to see a medical facility on the Hilperton side of Trowbridge you must get your comments in by Thursday 7th May 2009 to:-
Dave Hubbard
Planning Department
Bradley Road
Trowbridge
Wilts BA14 0RD
Quoting planning application no. W/09/01022/FUL
You can comment online by clicking here.
---
The 2009 Annual General Meeting will be held on Wednesday 20th May in the Centre, starting at 8 pm. There will be an opportunity for residents to put themselves forward as Management Committee members, but even if you don't want to take such an active role, the Committee would really welcome your support.
The format of the meeting is laid out in the published agenda. This, as well as the Chairman's report and the Committee nomination form are already on the website under the Management page. Nominations for Committee members, or items to be included under "Any other Business" should be with Pauline Marples by the 4th May. There are also a number of other documents on the website dealing with Committee Member's roles and responsibilities now we are a registered charity.
All residents are encouraged to attend this meeting as well as the regular monthly Management Committee meetings.
---

There has been a significant change in the way the Neighbourhood Policing is managed in the Paxcroft Mead area. The old Hilperton and Staverton area is no more with the Hilperton part of Paxcroft Mead now falling under the Trowbridge Rural NPT area and the Trowbridge part in the Paxcroft and Adcroft NPT area. We are still finding details about how this will work, as clearly the whole estate needs joined-up policing to effectively manage the various issues that effect our daily lives.
We expect the drop-in surgeries to continue and we understand the existing dates previously publicised will remain. We will post full details on the website as soon as we get them.
The Adcroft and Paxcroft Beat Manager is PC Nathan Beck, supported by PCSO Gemma Bloomfield. The email address to reach them is adcroftpaxcroftnpt@wiltshire.pnn.police.uk

The Trowbridge Rural Beat Manager is PC Rebecca Nixon, supported by PCSO Ellen Wickenden. Their email address is NPTTrowbridgeRural@wiltshire.police.uk
---
Paxcroft Mead now has its own church!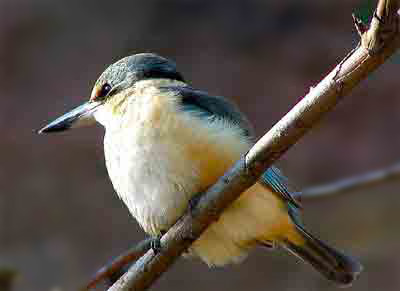 On Easter Day, a 10 year dream for St Thomas' Church in Trowbridge (the parish church for Paxcroft Mead) became a reality as Kingfisher Church held its first service in The Mead Community School hall! It was great to see so many people from the community walking to church that morning to join in this happy family occasion.
The new church is called 'Kingfisher Church' reflecting both our Christian faith and our heart for the community. The inspiration for our name came from seeing a beautiful kingfisher darting along the water just below the shopping area when the flood water swelled the stream back in February. The first followers of Jesus, known to Christians as 'The King of Kings', were of course fishermen so 'Kingfisher Church' seemed to really express our identity – we hope you like it too!!
Our services are held on Sunday Mornings at 10.30am in the school and our aim is to make these friendly and informal times of worship for people of all ages. We have activities for children, sometimes as part of the service and, at other times, in separate sessions depending on the type of service. In these early days we are still on learning how exactly we 'do church' in this new setting but we have got off to a good start and feel really positive about the future.
For more details about Kingfisher church you can visit our website and / or contact us for a chat.
---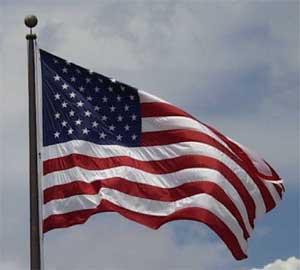 I can't believe it's been a month since my last letter. We have been enjoying some very summer like weather the last few days. Recently the temperature has been in the 80s. All of the trees are rapidly leafing out. At Beaver Lake Nature Center all of the woodland flowers are in bloom or about to bloom. Lots of geese are resting at Beaver Lake on their way north.
The spring walking at Beaver Lake has been fantastic. I completed my 100 miles and got the T-shirt. I am now working on 200 miles and another T-shirt. My ultimate goal is the 1000 mile T-shirt. That may be a few months yet.
Susan's parents came for a visit this month. They left home on the Queen Mary 2 on April 8th (one year to the day after Susan and I departed England for the USA) and arrived in New York City on April 14th. They boarded the Amtrak train for Syracuse where Susan and I met them. The twelve days they were here went by all too fast and we didn't manage to do half of what we wanted to do while they were here. We did, however, manage to take them to Niagara Falls. We also took them for a day trip to the Adirondack Mountains where I grew up. It was a bit more of a day trip then they were used to as it lasted 14 hours and covered 400 miles. They got to go to Beaver Lake several times and walked many of the trails, saw deer and many of the native birds. This weekend Susan and I drove them to New York to catch the QM2 for their return to England. We are already looking forward to their next visit.
Susan and I are busy with spring planting. We are adding 20 trees of various varieties (many of them flowering) and a number of plants which are attractive to bees, butterflies and humming birds to our property. The grass needs its first mowing and we are preparing a plot for a vegetable garden. It will also soon be time to cook outdoors on the grill.
We hope you all have a great May. See you next month.
---
Forthcoming Events
Mead Club Events in May/June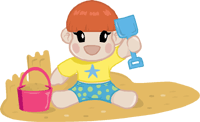 The club will be having a beach party night with food, cocktails, music, entertainment and fancy dress on Saturday, June 27th, starting at 5:30pm. Entrance is Free to members and £1 for guests.
The Mead Social Club Quiz Night is held every Thursday evening starting at around 8pm. The quiz is suitable for all ages and talents with a starter, general knowledge quiz and a music section. The evenings are extremely popular with the members. At a mere 50p per player, it's a cheap night out. Guests need to be signed in.
---
It is well known that regular exercise is of huge benefit one's health and well–being. A number of Paxcroft Mead residents are actively involved with the Trowbridge Walking Forum and would like to encourage others to join them. The walks are designed to provide gentle and sociable exercise and are suitable for all ages and abilities.
The Wednesday walks are approximarely 2 to 3 miles and there is usually a choice of an easy, level walk and one that may include fields nd stiles. On Mondays, walks alternate between longer route of 4 to 5 miles with stiles and some hills, and shorter walks of less that 1.5 miles that are mostly on paved paths.
The programme for May 2009 is shown below:


Day
Date
Type
Route Options
Starting Point
Grade
Mon
4-May
Short Walk
Broadmead

Studley Green Community Hall

E
1.5m
Wed
6-May
Moderate walk
Norton St Phillip

Near the church

S M P
3m
Mon
11-May
Longer Walk
Steeple Ashton "Coffin Trail"

Church Lane, or nearby. Steeple Ashton

S M
4.5m
Wed
13-May
Moderate Walk
White Horse Business Park followed by AGM at WWDC offices at 11:45
B & Q car park, Bradley Road, Trowbridge
E
2m
Mon
18-May
Short Walk
Barton Farm Country Park
Canal Car Park (in Baileys Barn, off Moulton Dr, near Sainsburys)
E
1.5m
Wed
20-May
Moderate Walk
Steeple Ashton and Mudmead Lane

Church Lane, or nearby. Steeple Ashton

S M
3.5m
Mon
25-May
Longer Walk
Holt and Chalfield

Village Hall CP, Holt

S M
4m
Wed
27-May
Moderate Walk
St Margarets and Canal
Canal Car Park (in Baileys Barn, off Moulton Dr, near Sainsburys)
S M
4m
Mon
1-Jun
Short Walk
Paxcroft Mead

Budgens Car park, Paxcroft Mead

E
1.5m
Walks start at 10:30AM
Bus timetables are at www.traveline.org.uk
Short Walks: approx 45 mins, no stiles, mostly paved paths.
Moderate Walks: approx 60 to 75 mins, mostly field paths, usually stiles.
Longer Walks: up to 2 hours, stiles, some hills.
Key: E: Easy walking. H: Moderate hills. S: Stiles. M: Can be muddy. P: Pub lunch possible. s/c: shorter route possible.
For more information visit
www.whi.org.uk/trowbridge
or contact Alan & Anne on 01225 760492, Davis on 01225 755639, Mike on 01225 766668 or Pat & Charles on 01225 753735.
---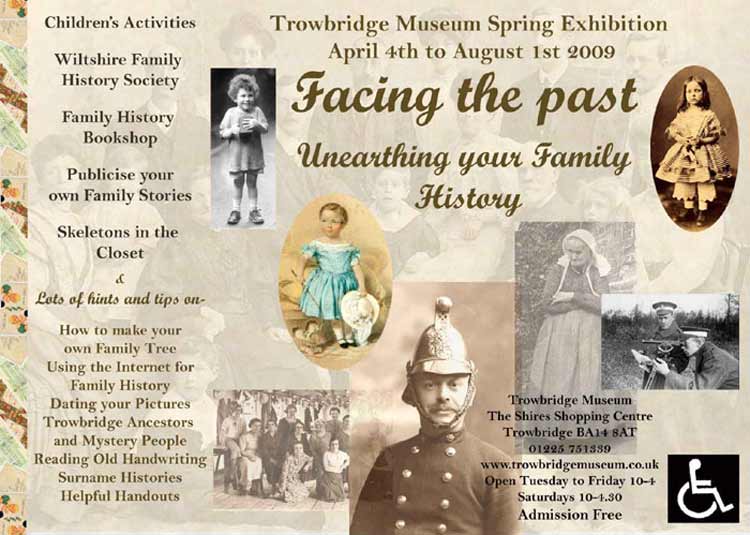 ---


To celebrate its 40th anniversary, the St Thomas' Pre-School Group are holding a Family Fun Day at the Community Centre on Sunday 3rd May 2009 from 10am to 4pm. Entry is 50 pence per family (2 adults, 2 children)


Attractions include:-


| | | | |
| --- | --- | --- | --- |
| Bouncy Castle | Tombola | Character Clothing | Tatoos |
| Games and Races | Face Painting | Refreshments | Ball Pool |
| Wooden Toys | Phoenix Cards | Lucky Dip | Sponsored Wax |
---
The Mead Primary School SUMMER BALL is to be held on Friday 19th June 2009 – 7.00pm for 7.30pm start. For full details, please click here to view or download the poster. For further information, contact the school office on 01225 759273.
---
If you know of any events that would be of interest to the community, please drop me an email to – editor@paxcroftmead.org.uk.
Previous newsletters are available via the Paxcroft Mead Newsletter archive. To access the archive click here
---
| | |
| --- | --- |
| ©2009 Paxcroft Community Centre | |
| Registered Charity Number 1123423 | |
---