Contents

Click on the item to go to the article.

Editorial Comment

It's been a quiet month for news, however there are plenty of things to do over the coming month.
As part of the Frome Festival on Tour, we are hosting a performance of "The Little Red Hen". As far as I know, this is a first for the Community Centre – all very exciting! See the forthcoming events for full details.

I'll be taking a break next month, so the next edition will come out at the end of August. However, we will organise an events/days out page on our website to cover the School holiday period.

My thanks to all our contributors this month. Jack Pope sends his best wishes to everyone.
Our roving reporter is still available to help put a report together. If you have some news, please let us know.

If you have a news item or event you would like to share in the next newsletter, please send your contribution via email to editor@paxcroftmead.org.uk or post it to, or drop it in to:-
The Editor, Paxcroft Mead Community Centre, Hackett Place, Trowbridge, BA14 7GW.

To ensure we have the largest possible distribution, please would you forward this newsletter on to friends and neighbours and encourage them sign up to the emailing list via our website - http://www.paxcroftmead.org.uk/contact_form.asp
---
Paxcroft Mead News
Steve Oldrieve, our recently elected councillor for the Trowbridge Paxcroft ward has organised a meeting to look at the possibility of setting up a Community Group for Paxcroft Mead.
The meeting will be held on Monday, 6th July from 7.30pm – 8.30pm in the small hall of the Community Centre.
The meeting will look at:-
What is a Community Group?
What are the benefits?
How does it work?
All residents are welcome to come along, but Steve would appreciate it if you could confirm your attendance by email.
Click here to send Steve an email.
---
TROWBRIDGE RURAL NEIGHBOURHOOD POLICING TEAM
Extra Edition – JUNE 2009

Garage and Shed Burglaries

There has been a recent and significant increase in the number of shed and garage burglaries over the past few weeks.

Such outbuildings are often full of expensive tools and equipment that may have taken many years to collect.

Please follow the following simple steps to reduce the likelihood of you becoming a victim. Remember, the thief wants to act quickly and quietly without being seen – anything that can slow their progress or make noise will deter them.

NEVER LEAVE A SHED OR GARAGE UNLOCKED
Fit strong padlocks to doors. Ensure that doors cannot be kicked in and obscure any windows. Consider fittng a small, noisy contact shed alarm (available from most DIY stores and easily fitted in minutes)
SECURE PROPERTY WITHIN
If possible, chain up bikes, lawnmowers, powertools and toolboxes within these buildings.
MARK PROPERTY
Visibly and permanently mark property and keep records of makes, models and serial numbers. This will deter a thief from selling on the property and enable recovery if found
REVIEW YOUR PROPERTY BOUNDARIES
Where and how would you get in? Consider locks on gates, trellis on top of fences, thorny hedging, gravel surfacing and security lighting. Try not to provide items for the thief to climb on or over.
NOTE SUSPICIOUS VEHICLES AND PEOPLE
Jot down registration numbers of vehicles or descriptions of people you have doubts about. This may be vitally important to the Police later.

TO CONTACT THE NPT TEAM

Telephone 0845 408 7000 ext 725542 or
email TrowbridgeRuralNPT@wiltshire.pnn.police.uk

MEET YOUR TEAM

Community Beat Manager
Rebecca Nixon
PC 1746
Community Support Officer
Ellen Wickenden
PSCO 6204



Neighbourhood Policing is about putting the community at the heart of everything we do. It's about local people being a part of the solution to local issues that concern them.

0845 408 7000

---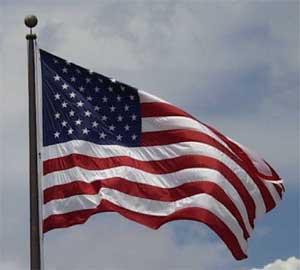 Summer has arrived and we are having some beautiful weather. Spring ended with about a week of rainy weather but now it is in the 80s with sun every day. It has been a good time to add to our landscaping. We planted three crabapple trees and had two crimsom maples. Two holly bushes and three peonies planted. The various perennials that we planted when Susan's Mom and Dad were here are growing great. Some of the apple trees we had planted last fall have apples.
The nice weather is perfect for grilling and sitting on our deck and watching the sun go down. We have lots of birds at our feeders which are always a joy to watch. I have been walking regularly at Beaver Lake Nature Center. The forest trails are very lush now. The does have had their fawns and we often spot them while we are walking, turtles are abundant. We usually can find several on a log basking in the sun. I recently completed walking 200 miles at Beaver Lake and got the appropriate T–shirt.
Susan has just started her work as a volunteer tutor with Literacy Volunteers. We both belong to Dollars for Scholars which raises money to provide scholarships to local college bound students. This year we were able to give 10 $500 scholarships. I continue to serve on the Library Board of Trustees and am currently its Vice President and I am also a volunteer at Beaver Lake. Susan remains very busy with her very satisfying job with the American Red Cross. All in all we keep very busy but it is great.
The big holiday in July is the 4th of July where we celebrate becoming and independent country. There will be lots of parades, BBQs and fireworks. Later in the month Susan and are having a three day "Staycation". That's where you stay at or near home and do some of the attractions in your own area. We are going to Ithaca which is only about 45 minutes from Hannibal. It is in the heart of the Finger Lakes and a very beautiful part of New York State. It will be wonderful to have a few days together away from the hustle and bustle of everyday life.
Considering everything life is good at "Popes' Little Acre" and we are very happy here. We hope all of you have a great summer and all of you are healthy and happy.
---
Forthcoming Events
Mead Club Events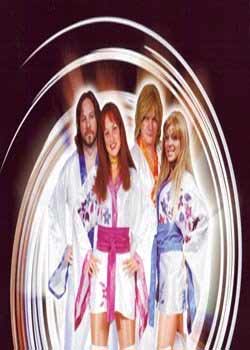 ABBA Tribute Night
Saturday 26th September.
Pencil in your diaries for an ABBA Tribute Night with Planet ABBA See posters or come back here soon!
The Mead Social Club Quiz Night
is held every Thursday evening starting at around 8pm. The quiz is suitable for all ages and talents with a starter, general knowledge quiz and a music section. The evenings are extremely popular with the members. At a mere 50p per player, it's a cheap night out. Guests need to be signed in.
---
St James Church in the centre of town, is opening its doors on Saturday July 4th from 10am until 5pm. You are invited to stop by and see the Seasons of the Church laid out in flowers, talk to people in the church and learn some of the history:– The Crabbe Memorial, Acelina's Tomb, The Baptistry and the Helliker tomb in the churchyard. Thomas Helliker, who was thought to be the leader of riots that broke out with the coming of the power loom and was executed in 1803, aged only 19.
Refreshments will be on sale all day.
---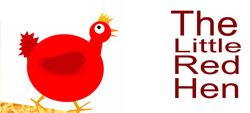 On Saturday 11th July 2009, we are pleased to host a performance of "The Little Red Hen" by Stuff and Nonsense Theatre Company.
Making bread is hard work, but it would be a lot easier if the lazy farmyard animals got off their reclining sofas and lent a hand. This timeless folktale is re-told, re–recorded and re–animated by the unswervingly energetic Stuff and Nonsense.

The Little Red Hen is suitable for ages 3 and up, with no scary bits whatsoever and lots and lots of laughter.

"Kids of all ages were hanging on the back of their seats, laughing and participating...mesmerised" – Venue Magazine.
The performance starts at 5:00pm in the Community Centre. Tickets are priced at £4 per person. Tickets can be reserved by calling 01225 781406 or 07962 160231. Alternatively click here to fill out a booking form.
Tacked onto the Mead School Fête, this will round off a wonderful day. Refreshments will be available.
---
Come along to our fair for a great afternoon of entertainment with over 70 great stalls giving you the opportunity to shop and have fun!
Entertainment and live music from Starburstz Academy, Trowbridge Youth Band and Circus Entertainer, Juan. We also have local sci-fi author David Johnson and a chance to meet the Daleks and other Dr Who Characters.
Other attractions include Larkrise Farm and Devizes Bowmen along with all the usual fun of the fair – bouncy castles, BBQ, ice cream, cream teas and so much more!
Organisers are Friends of the Mead School and all proceeds go towards supporting the continuing development of the school grounds. If you would like to support the fair with a donation or to advertise in the summer fair programme please contact us on contactus@friendsofthemead.co.uk.
---
The Trowbridge Walking Forum walks are designed to provide gentle and sociable exercise and are suitable for all ages and abilities.
Wednesday walks are approximarely 2 to 3 miles and there is usually a choice of an easy, level walk and one that may include fields nd stiles. On Mondays, walks alternate between longer route of 4 to 5 miles with stiles and some hills, and shorter walks of less that 1.5 miles that are mostly on paved paths.
The programme for Summer 2009 is shown below:


Day
Date
Type
Route Options
Starting Point
Grade
Wed
1-Jul
Moderate Walk
Broughton Gifford and Chalfield

Near The Bell on the Common, Broughton Gifford

S M
2.5m
Mon
6-Jul
Short walk
Biss Meadows

Outside Civic Hall, Trowbridge

E
1.5m
Wed
8-Jul
Moderate walk
Rode and Tellisford

By the church in Rode Hill, Rode

E
2.5m
Mon
13-Jul
Longer walk
Bradford on Avon - Ashley long walk

Ashley Rd, BoA, near St Laurence School gates

S M
4m
Wed
15-Jul
Moderate walk
White Horse Business Park followed by BBQ at Silver Street Lane
B & Q car park, Bradley Road, Trowbridge
E
2m
Mon
20-Jul
Short walk
Broadmead

Studley Green community hall

E S
1.5m
Wed
22-Jul
Moderate walk
Bradford on Avon, Rowden Lane and Canal

Canal Car Park (down Baileys Barn, off Moulton Drive, next to canal bridge near Sainsburys)

S M s/c
3m
Mon
27-Jun
Longer walk
Heytesbury and Wylie Valley

In the cul-de-sac at the end of Heytesbury

E S M
4.5 m
Wed
29-Jul
Moderate walk
Keevil to Steeple Ashton

Keevil, by the church

E
1.5m
Mon
3-Aug
Short walk
White Horse Business Park
B & Q car park, Bradley Road, Trowbridge
E
1.5m
Wed
5-Aug
Moderate walk
Norton St. Phillip

Near the church

S M P br />3m
Mon
10-Aug
Longer walk
Steeple Ashton "Coffin Trail"

Church Lane, or nearby. Steeple Ashton

S M
4.5 m
Wed
12-Aug
Moderate walk
Southwick to Wingfield

Southwick Country Park CP

S M
3.5m
Mon
17-Aug
Short walk
Barton Farm Country Park
Canal Car Park (in Baileys Barn, off Moulton Dr, near Sainsburys)
E
1.5m
Wed
19-Aug
Moderate walk
Steeple Ashton and Mudmead Lane

Church Lane, or nearby. Steeple Ashton

S M
3.5m
Mon
24-Aug
Longer walk
Holt and Chalfield

Village Hall CP, Holt

S M
4.5 m
Wed
26-Aug
Moderate walk
St Margarets and Canal

Canal Car Park (down Baileys Barn, off Moulton Drive, next to canal bridge near Sainsburys)

S M
4m
Mon
31-Aug
Short walk
Paxcroft Mead

Budgens Car park, Paxcroft Mead

E
1.5m
Wed
2-Sep
Moderate walk
Lacock

Lacock NT carpark

E S
2m
Walks start at 10:30AM
Bus timetables are at www.traveline.org.uk
Short Walks: approx 45 mins, no stiles, mostly paved paths.
Moderate Walks: approx 60 to 75 mins, mostly field paths, usually stiles.
Longer Walks: up to 2 hours, stiles, some hills.
Key: E: Easy walking. H: Moderate hills. S: Stiles. M: Can be muddy. P: Pub lunch possible. s/c: shorter route possible.
For more information visit
www.whi.org.uk/trowbridge
or contact Alan & Anne on 01225 760492, David on 01225 755639, Mike on 01225 766668 or Pat & Charles on 01225 753735.
---
On Saturday 15th Aug 2009 11:00 - 17:00 for one day only
Theme of "A Country Wedding 25 Years On". Refreshments all day, also raffle, aisle of silver coins and the belfry will be open. Admission by suggested donation, adults £2 children £1. All proceeds to St Michael's Church.
---
On Sunday 16th August 2009 at 2PM for one day only at Hilperton village Hall, Whaddon Lane, Hilperton.
Display of entries and winners, with tombola, teas and cakes.
---
On Sunday 16th August 2009 from 10:00 - 12:00 as Part of Trowbridge Carnival events programme. Race your own purpose built Soap Box against the clock down Castle Street. Head protection and gloves must be worn. New class this year for over 18s. Enter on the day. Registration 10am, First Race 10.30am. If you don't want to race, just come along to Castle Street and join in the fun.
Call 01373 859899 (Nigel) for further details.
---
If you know of any events that would be of interest to the community, please drop me an email to – editor@paxcroftmead.org.uk.
Previous newsletters are available via the Paxcroft Mead Newsletter archive. To access the archive click here
---
| | |
| --- | --- |
| ©2009 Paxcroft Community Centre | |
| Registered Charity Number 1123423 | |
---