Contents

Click on the item to go to the article.

Editorial Comment

We have a cut down edition this month with just local events. Back to normal service next month!

If you have a news item or event you would like to share in the next newsletter, please let me have your contribution by Thursday 28th July and send via email to
editor@paxcroftmead.org.uk or post it to, or drop it in to:-
The Editor, Paxcroft Mead Community Centre, Hackett Place, Trowbridge, BA14 7GW.
Don't forget, our roving reporter is always available to help put a report together.
If you have some news, please let us know.

To ensure we have the largest possible distribution, please would you forward this newsletter on to friends and neighbours and encourage them sign up to the emailing list via our website -
http://www.paxcroftmead.org.uk/contact_form.asp
---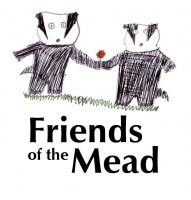 This year we are excited to have a fair celebrating English traditions and our local community - with Morris Dancers and the Bratton Silver Band! Other attractions include hog roast, cream teas, Pimms tent with entertainment all afternoon, and over 50 stalls and activities.
The fair opens at 2pm and runs until 5.30pm. Entry is £1 entry for adults - children free.
No bikes, scooters or dogs on site please.
The Friends of the Mead School are a registered charity and we are raising funds to develop the school grounds - our current focus is developing our music garden with giant instruments at both our sites, Hilperton and Wingfield. We are proud to have great school gardens which have won a number of awards in Trowbridge in Bloom over the last few years. We believe in encouraging children to learn and play outside and giving them a great environment in which to do so.
---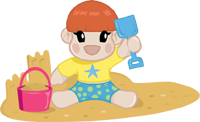 On Saturday July 9th, the Mead Social are holding a Beach Party at the Community Centre. The Party starts at 5pm and runs 'til late. They will be a disco, cocktails and nibbles.
Beachwear is optional.
---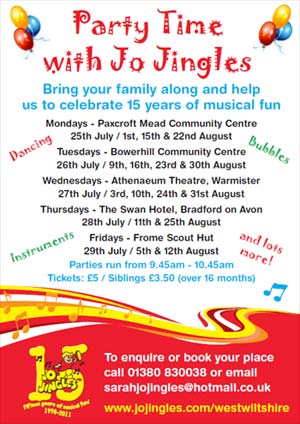 ---
The Bluz 'n' Zuz young people's discos are held at the Moo Moo (formerly Fever) Night Club in Castle Street, Trowbridge. The next session is on Friday 15th July and then on the 3rd Friday of each month.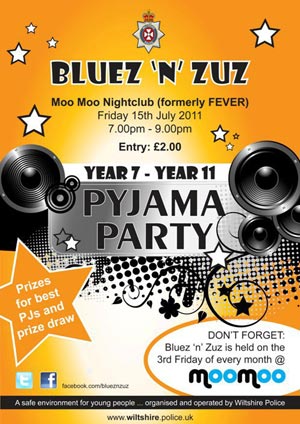 ---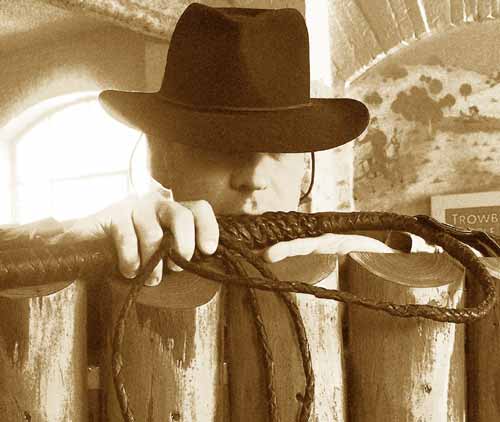 Meet Trowbridge's very own adventurous archaeologist. Encounter the exotic animals Indiana has faced on his travels including a 10 foot long Boa Constrictor and a Tarantula.
Follow the Inca treasure trail, and discover the Museum's own archaeological treasures.
Make clay coil pots, Mayan masks and carry out your own archaeological dig. There will puzzles, word searches and colouring in too. The action will be happening from 11.00 and 3.00 on both days.
There will be a break for lunch from 12.30-1.00. Although these fantastic days are free, donations are welcome.
For further details, contact: Clare Lyall, Curator (01225 751339) clare.lyall@trowbridge.gov.uk
For a the full programme of events during the Summer Holidays, please click here.
---
On Saturday 6th August, as part of the National Play Day scheme there will be FREE Activities for all in Trowbridge Park from 11am until 4pm.
Activities and attractions include Inflatable Assault Courses, Bouncy Castle, Trampolines, Face-Painting, Gyroscope, Play Bus, Wet Slide, Scrap Store, Wiltshire Wildlife Trust, Garden Workshops, Street Dance and Zumba Workshops, Wiltshire Golf Foundation, Petting Zoo, Story Telling, Nail Art, Westbourne Tennis Club, plus lots more...
---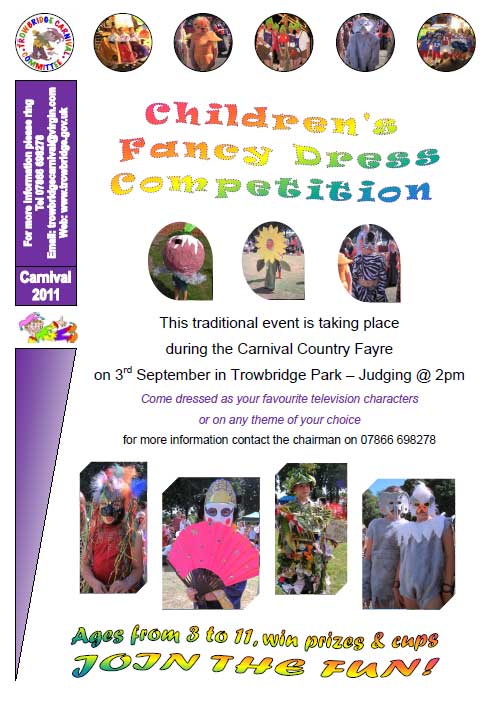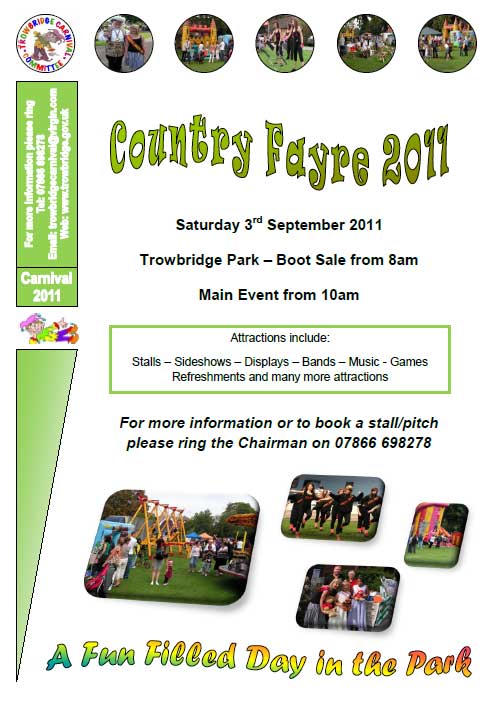 ---
The Trowbridge Walking Forum walks are designed to provide gentle and sociable exercise and are suitable for all ages and abilities.
Wednesday walks are approximately 2 to 3 miles and there is usually a choice of an easy, level walk and one that may include fields and stiles. On Mondays, walks alternate between a longer route of 4 to 5 miles with stiles and some hills, and shorter walks of less that 1½ miles that are mostly on paved paths.
The programme for July 2011 is shown below:


Day
Date
Type
Route Options
Starting Point
Grade
Mon
4-Jul
Short walk
Paxcroft Mead

Budgens Car park, Paxcroft Mead

E
1½m
Wed
6-Jul
Moderate walk
Poulshot to Worton

Park outside the Village Hall on the south side of the common

S M P
3.6m
Mon
11-Jul
Longer Walk
Bishops Cannings

Park in the layby outside the school, or nearby

S M
5½m
Wed
13-Jul
Moderate walk
Bradford on Avon, Rowden Lane and Canal

Canal Car Park (down Baileys Barn, off Moulton Drive, next to canal bridge near Sainsburys)

S M s/c
3m
Mon
18-Jul
Short walk
Lacock

Lacock NT carpark

E
1½m
Wed
20-Jul
Moderate walk
Westwood to Avoncliff
Westwood Manor NT Car park
S M H
3½m
Mon
25-Jul
Longer walk
Poulshot & Caen Hill

Park outside the Village Hall on the south side of the common

S M P
5.1m
Wed
27-Jul
Moderate walk
St Margarets and Canal

Canal Car Park (down Baileys Barn, off Moulton Drive, next to canal bridge near Sainsburys)

S M
4m
Mon
1-Aug
Short walk
Bradford on Avon town & rec. field walk
Canal Car Park (in Baileys Barn, off Moulton Dr, near Sainsburys)
E
1½m
Wed
3-Aug
Moderate Walk
Broughton Gifford and Chalfield

Near The Bell on the Common, Broughton Gifford

S M
2½m
Mon
8-Aug
Longer walk
Westwood to Wingfield
Westwood Manor NT Car park
S M
4½m
Wed
10-Aug
Choice of walks
Broadmead. Followed by BBQ (£5 per head). Location to be advised
Studley Green
Community Hall
E 1½m
Fields and stiles optional
Walks start at 10:30AM
Bus timetables are at www.traveline.org.uk
Short Walks: approx 45 mins, no stiles, mostly paved paths.
Moderate Walks: approx 60 to 75 mins, mostly field paths, usually stiles.
Longer Walks: up to 2 hours, stiles, some hills.
Key: E: Easy walking. H: Moderate hills. S: Stiles. M: Can be muddy. P: Pub lunch possible. s/c: shorter route possible.
For more information visit
http://sites.google.com/site/trowbridgewf/
or contact Alan & Anne on 01225 760492, David on 01225 755639, Mike on 01225 766668 or Pat & Charles on 01225 753735.
---